On July 26th, Eastern Kentucky experienced severe weather and floods that heavily impacted the area and its residents. 160 Driving Academy Lexington Team hosted a donation drive and delivery day for Eastern Kentucky residents on Saturday, August 6th to help provide relief efforts. The event took place at 208 Legends Lane Lexington, KY 40505 from 11:00 a.m. to 6:00 p.m.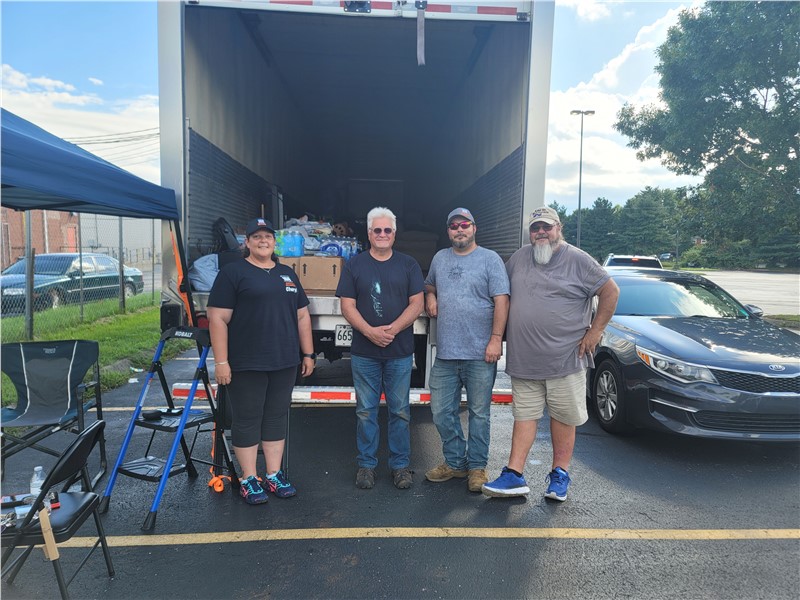 Supplies gathered included bottled water, dry goods, and non-perishable, dry food, and supplies for pets too. All supplies was delivered by our Lexington team to Chavies First Church of God at 185 Hunter Dr. Hazard, Kentucky on Monday, August 8th.
160 Driving Academy also made a GoFundMe page for people who couldn't attend the event and wanted to provide support. All funds raised will be donated to the Eastern Kentucky Flood Relief Fund. The Eastern Kentucky Flood Relief organization provides immediate relief, and every dollar goes straight to Kentuckians that were affected by the aftermath of the flooding.
About Team Eastern Kentucky Flood Relief Fund
Governor Beshear has established the Team Eastern Kentucky Flood Relief Fund to assist those impacted by the floods and the severe weather system beginning July 26, 2022. All donations to the Team Eastern Kentucky Flood Relief Fund are tax-deductible and donors will receive a receipt for tax purposes after donating. If you wish to donate to the Flood Relief Fund, please select an amount and click on the donate button below.
About 160 Driving Academy
160 Driving Academy is the nation's largest commercial driving school. As the fastest growing vocational school in the country, in 2022 alone, the Company will train over 35,000 students on how to safely operate a semi-truck across its 130-school system. 160 Driving Academy is licensed and operates in 43 states and each school is certified and licensed by the Federal Motor Carrier Safety Administration's Entry Level Driver Training Program. The 160 Driving Academy is integrated with over 400 Workforce offices nationwide to create jobs for unemployed and underemployed workers.
The 160 Driving Academy supplies the largest employers in the nation with an unparalleled level of recruiting, high-quality training, safety effectiveness, and driver analytics. Many of these employers have trusted the Company to provide the majority of their driving workforce.
160 Driving Academy's sister companies, Truckers Network and the 160 Driver Score provide the most advanced job placement and compliance scoring capabilities in the industry.
---
Tags
Eastern Kentucky
Commercial Driver's License
cdltraining
cdlschool
cdlclasses
truckdrivingschool
cdlschoolnearme
truckdrivingschoolnearme
cdltrainingnearme
truckingschool
cdldrivingschool
truckingschoolsnearme
---