Have you ever thought about becoming a truck driver? Truck driving as a profession is a wonderful opportunity for those seeking a lucrative career in a secure job market. It's also a great way to meet new people, and can also mean a chance to travel and see different parts of the country.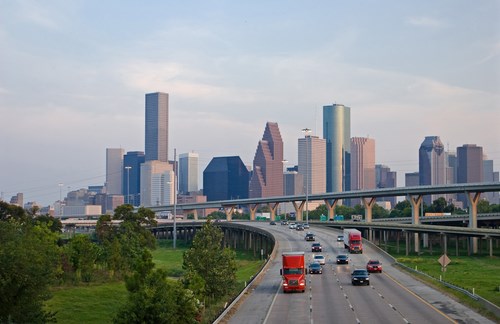 According to the United States Bureau of Labor Statistics, there were an estimated 1,604,800 professional truck drivers in the country in 2012. Experts have projected this figure to grow even further, perhaps more than 20%by 2020.
At 160 Driving Academy, we've been helping people all over the country launch their professional truck driving careers. If you've ever wondered about Houston truck driving school and whether the experience might be right for you, take a look at this article on how to start a trucking career in Houston—and how to decide whether becoming a licensed truck driver is the right path for you.
Familiarizing Yourself with the Trucking Industry
The initial step before becoming a truck driver is getting acquainted with the trucking industry. If you are willing enough to work away from your home for weeks, you can very well earn more than US$100,000 annually.
There are two options for truck drivers in the country. The first is to work as a truck driver for someone else, and the second is to buy or lease your own vehicle to work for yourself. Both options have their own pros and cons, for example, driving your own truck means shouldering all operational and maintenance costs for the trucks. On the other hand, working for yourself can be liberating and more lucrative.Whichever route you decide to take, you'll first need to learn how to legally operate a truck (and obtain a license to do so). In that case, those that are serious and committed to the career path will need to find and enroll in an accredited Houston truck driving school.
Choosing a Driving School
Although there are a lot of different driving schools across the US, it is important to find a school that meets your specific needs. There are some companies which also pay for the expenses associated with your driving school, but you will have to commit yourself to work for that company for a specific duration. When selecting a driving school, assess the institution based on the expertise of the trainers, the actual amount of driving time, and the diversity of the trucks used for the classes.
Getting a License
After meeting the established requirements for your driving practice and preparing for the comprehensive written driver's test, you must strive to obtain your license. You can call your local motor vehicles department to learn more about Houston's requirements to prepare for taking the exams properly.
Looking for a Job
Once you obtain your driver's license, it's time to look for a job in a company that promotes work-life balance and other benefits. Some employers have good expense reimbursement, benefits, and stability. Furthermore, it is also important to get a job in a company that cares about the safety of their employees and provides opportunities for growth within the organization.
You can choose from the following types of truck driving jobs:
Dry Van Driver: This job involves transporting large single-wide trailers loaded with dry goods and non-perishable items.
Flat Bed Driver:Like a flatbed driver, you will transport vehicles, military vehicles, and other odd-shaped and bulky things.
Tanker Driver: This career path involves transporting liquids, including hazardous liquids in some cases.
Refrigerated Freight Driver: Medical goods, meat, body products, or other items that must be kept at a certain temperature are transported using refrigerated freights.
Freight Hauler: This position entails transporting any type of goods that can't be transported using dry vans, including hazardous items, liquids, and oversized items.
LTL Freight Driver: A job involving LTL, which also stands for "less than truckload," means that smaller shipments will be transported and drivers will only be required to travel short distances with several stops.
Local/Regional/OTR Driver: Local means you can only drive within or near your city, regional involves driving around the state, while OTR drivers may drive anywhere in the continental United States.
Find Success at Our Top-Rated Houston Truck Driving School
If you are looking for a Houston truck driving school in order for you to achieve your dream of becoming a truck driver, 160 Driving Academy is the best company to call. In just four weeks of training, you might already be ready to enter the trucking industry. Below are the benefits of joining our driving schools:
Local Schools: Commuting is easy to more than 25 schools that we have in the Midwest.
Professional Instructors: At 160 Driving Academy, we allocate only four students to each professional instructor to ensure that the student will learn.
Job Choice: We can help you find a job before graduation and then choose from several potential employers as a fresh grad.
High Graduation Rate: Our team will work together to improve your skills and pass the Commercial Driver's License exam.
If you want to learn more about our courses, simply call or email us today and let us help you prepare for your trucking career. Alternatively, you may fill out this online form to request for a free consultation and estimate.
---
Tags
Starting A Trucking Career In Houston
Becoming a truck driver
cdltraining
cdlschool
cdlclasses
truckdrivingschool
cdlschoolnearme
truckdrivingschoolnearme
cdltrainingnearme
truckingschool
cdldrivingschool
truckingschoolsnearme
---